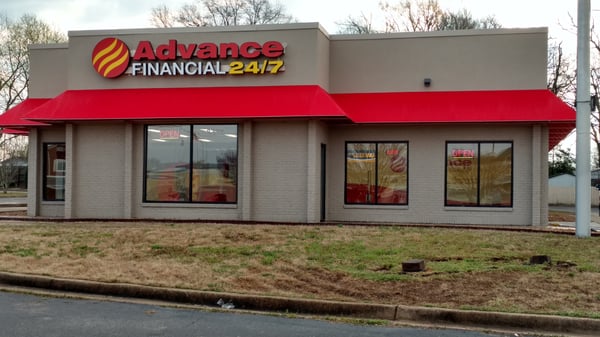 8322 N. Hwy 51
Easy In-store Application
Start your application now and finish in-store. All you need is a photo ID and proof of income.
8:00 AM
-
8:00 PM
8:00 AM
-
8:00 PM
8:00 AM
-
8:00 PM
8:00 AM
-
8:00 PM
8:00 AM
-
8:00 PM
10:00 AM
-
4:00 PM
10:00 AM
-
4:00 PM
Info
Advance Financial
Millington
,
Tennessee
,
38053
US
Store Hours
Day of the Week
Hours
Monday

8:00 AM

-

8:00 PM

Tuesday

8:00 AM

-

8:00 PM

Wednesday

8:00 AM

-

8:00 PM

Thursday

8:00 AM

-

8:00 PM

Friday

8:00 AM

-

8:00 PM

Saturday

10:00 AM

-

4:00 PM

Sunday

10:00 AM

-

4:00 PM
Products and Services
Link to Line of Credit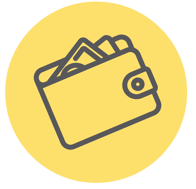 Line of Credit
Learn More
A Line of Credit Loan gives you the ability to apply once and withdraw cash at any time (up to your credit limit).
Link to Western Union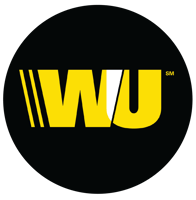 Western Union
Learn More
Western Union is the leading provider of electronic wire transfers in the world. You can send and receive any amount of money practically anywhere worldwide from any of our locations.
Link to Check Cashing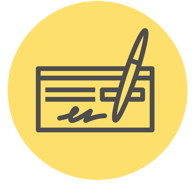 Check Cashing
Learn More
We cash all types of checks — personal checks, payroll checks, insurance checks, Cashier's checks, government checks, money orders and more — and give you cash on the spot.
Link to $2 Bill Pay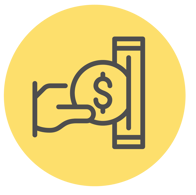 $2 Bill Pay
Learn More
Paying bills has never been easier. If you have a bill that needs to be paid and don't want the hassle of a trip to the post office, Advance Financial's convenient Bill Pay process is at your service. Simply pay the amount you owe with a $2 fee.
Link to Prepaid Cards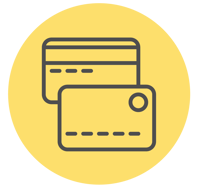 Prepaid Cards
Learn More
The Advance Financial MasterCard and Visa Prepaid Cards can be used anywhere Visa or MasterCard are accepted.
Link to ATM Services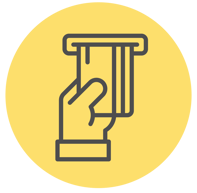 ATM Services
Learn More
We offer the convenience of ATM Services at all our store locations.
Link to Free Money Orders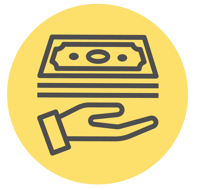 Free Money Orders
Learn More
Our money orders are always FREE. We collect only the face value of the money order. There's no limit on the number of money orders you can purchase. You must pay for your money order with cash, and the money order can be redeemed at any location where money orders are accepted.
Link to Online Loan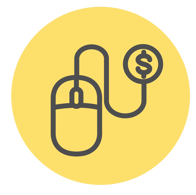 Online Loan
Learn More
When you need cash and are between paydays, Advance Financial is your one-stop shop. Our online lending services are always available, so we're ready and happy to help!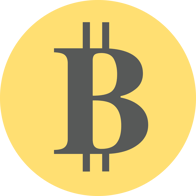 Bitcoin
We offer the convenience of a Bitstop ATM at all our store locations for you to purchase Bitcoin Cryptocurrency.
Advance Financial on North Highway 51 is Millington's anywhere, anytime cash provider
Making ends meet can be tough, especially when unexpected expenses pop up. Advance Financial is conveniently located in the in Millington and we're ready to help get you the cash you need fast.
Advance Financial at 8322 N. Highway 51 in Millington gives you quick access to check cashing, free money orders, $2 bill-pay, Western Union®, NetSpend® Debit Cards and ATM services as well as our FLEX Loans. Don't settle for a payday loan or title loan. Drop by our store in the on on North Highway 51 for all your cash needs. With a FLEX Loan, you apply just once then get cash at any time (up to your credit limit) and pay it back at your own pace with conveniently scheduled payments aligned with your payday. Apply online now OR start your application online and finish at our store at 8322 N. Highway 51 in Millington, located in the , next to Captain Ds. Loans range from $25 up to $4,000.
"Advance Financial is a big part of Millington's community. We not only work here. Most of us live here and shop here, too. We take pride in developing great relationships with our customers and love bringing a smile to their faces every time they come into our store on North Highway 51."
What You Need to Apply for an In-Store Loan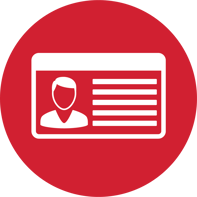 Photo ID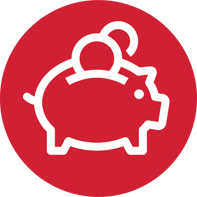 Proof of Income
How It Works

Simple Process
Apply in minutes with our quick online application.

Quick Approvals
Submit your application and get approved.

Instant Funding
Money credited directly onto your debit card or into your bank account.